Dream Queens Drag Brunch : NYC / Brooklyn / Williamsburg
Description:
Fabulous outdoor drag brunch in the heart of Bushwick. Featuring delicious food, scrumptious cocktails, and hilarious dancing drag queens.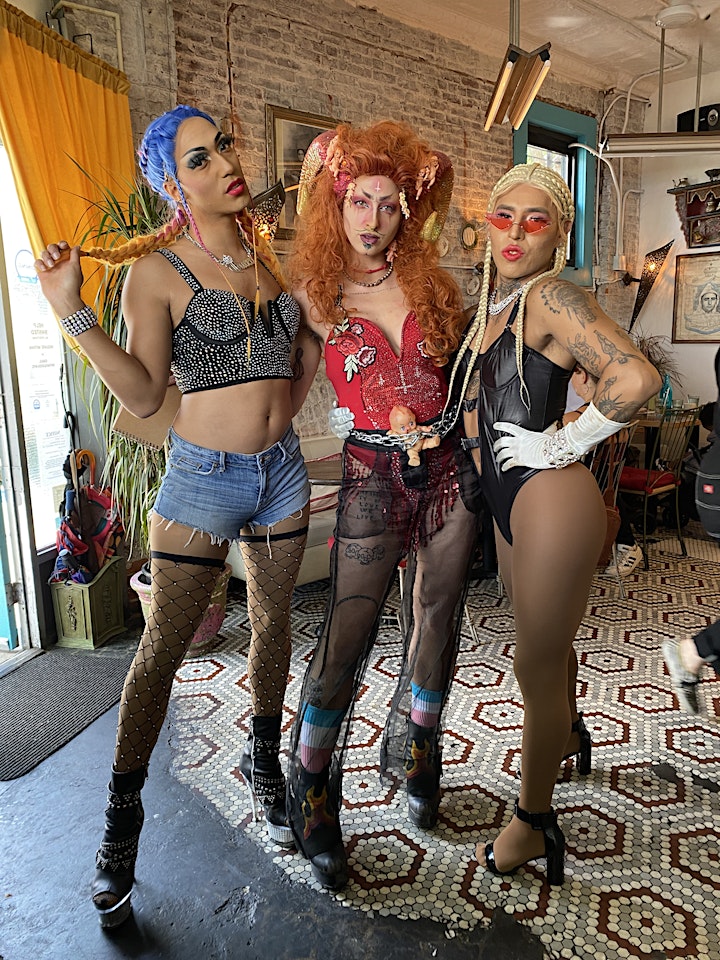 Are you ready to experience the most fabulous drag brunch of your wildest dreams!?
Rub the weekend pixie dust from your eyes (and nose) and join Pixel the Drag Jester and Nikita Petrovna as they host the most OUTRAGEOUS Bushwick drag brunch at Queen Bar + Restaurant!
Not only will the Mediterranean menu have you screaming YAS QUEEN, but our interactive games, hilarious performances, and weekly special guests will have even GRANDMA twerking on the tables!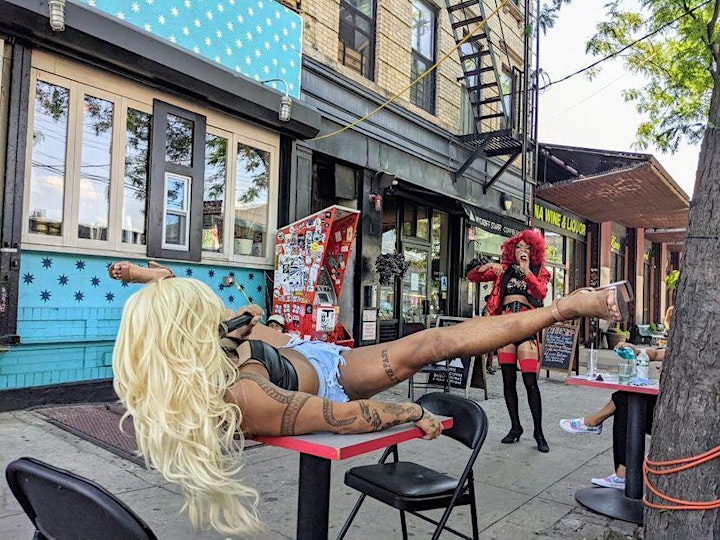 It's an hour and a half long outdoor brunch show filled with kicks, splits, twirls, and flips. With performances by Pixel the Drag Jester, Nikita Petrovna (Pole Champion Blaine Petrovia) and a new special guest queen every week! It's the show that keeps you guessing; featuring live singers, burlesque performers, hula hoopers, and vogue dancers.
Lie, cheat, and steal to get your tickets, because it's the most fabulous way to spend your Sunday in NYC!
—-
The show promptly starts at 12:30PM + 2:30PM respectively. Please arrive at least 30 minutes before showtime to get your seats. First come, First Served! Don't be late, because these queens will cut you!
* ALL TABLES INCLUDES SHOW, AND ONE FREE DRINK (MIMOSA) (PER PERSON).
*BOTTOMLESS DRINKS + BRUNCH SOLD SEPARATELY.
* SPECIAL VIP, BIRTHDAY, + BACHELORETTE TABLES AVAILABLE.
Additional questions? Text (570) 647-8117.