Iman Hariri-Kia + Jessica C. Andrews : A Hundred Other Girls
Description:
Join us for an in-person event with nationally acclaimed journalist, Iman Hariri-Kia for a discussion of her debut novel A Hundred Other Girls. Joining Iman Hariri-Kia in conversation is Popsugar Fashion Director Jessica C. Andrews. This event will be hosted in the Strand Book Store's 3rd floor Rare Book Room at 828 Broadway on 12th Street.
Can't make the event? Purchase a signed copy of A Hundred Other Girls here.
STRAND IN-PERSON EVENT COVID-19 POLICY:
In-person events will be presented to a fully vaccinated and maskedaudience. All patrons over the age of five will be required to show proof* of having completed the COVID-19 vaccination series at least 14 daysprior to the date of the event.
*Proof of vaccination will be defined as either an original vaccination card, Excelsior Pass or its equivalent. We will be checking to ensure compliance with the 14 day waiting period post-vaccination.
Registration will be required online. No tickets for entry will be sold at the door.
——————————————————————–
A Middle-Eastern-American blogger gets the opportunity of a lifetime when she's hired at the magazine she's idolized her entire life. But how much is she willing to sacrifice to climb the corporate ladder?
Noora is a Middle-Eastern-American aspiring writer, amateur blogger, and recent NYU grad—which is a glamorous way of saying she tutors wealthy Upper East Side kids and is currently crashing on her sister's couch. So when an opportunity arises to work for Vinyl Magazine as the assistant to the iconic Editor-in-Chief Loretta James, Noora jumps at the once-in-a-lifetime chance. The magazine practically raised her, teaching her everything from how to properly insert a tampon to which political philosophy she subscribes to, and this is the perfect first step toward her dream career.
But it quickly becomes clear that there's a darker side to Vinyl's glitz and glam. The old-school, elitist Print team and the woke-for-the-wrong-reasons Digital team are at war with each other, sabotaging one another's content, poaching talent, and exposing secrets. As both sides attempt to use her as a spy in their corporate warfare, Noora must also juggle the relentless demands of her job with her own goals, all while navigating a tentative new friendship with a brilliant editor, a fall-out with her sister, and an ill-advised attraction to the hot IT guy. But in a world of viral scams and salacious stories, the push of a button can change everything, and Noora will have to find that out the hard way.
Clever, incisive, and thoroughly fun, A Hundred Other Girls is an insider's take on the changing media industry, an ode to sisterhood, and a profound exploration of what it means to chase your dreams.
Iman Hariri-Kia is a first-generation Iranian-American writer and editor born and based in New York City. A nationally acclaimed journalist, she covers sex, relationships, identity, and adolescence. Iman is also the deputy editor of HerCampus and has worked at every level in print and digital media. With A Hundred Other Girls, Iman has created a wonderful and authentic cast of characters from diverse backgrounds, abilities, sexual orientations, and gender identities.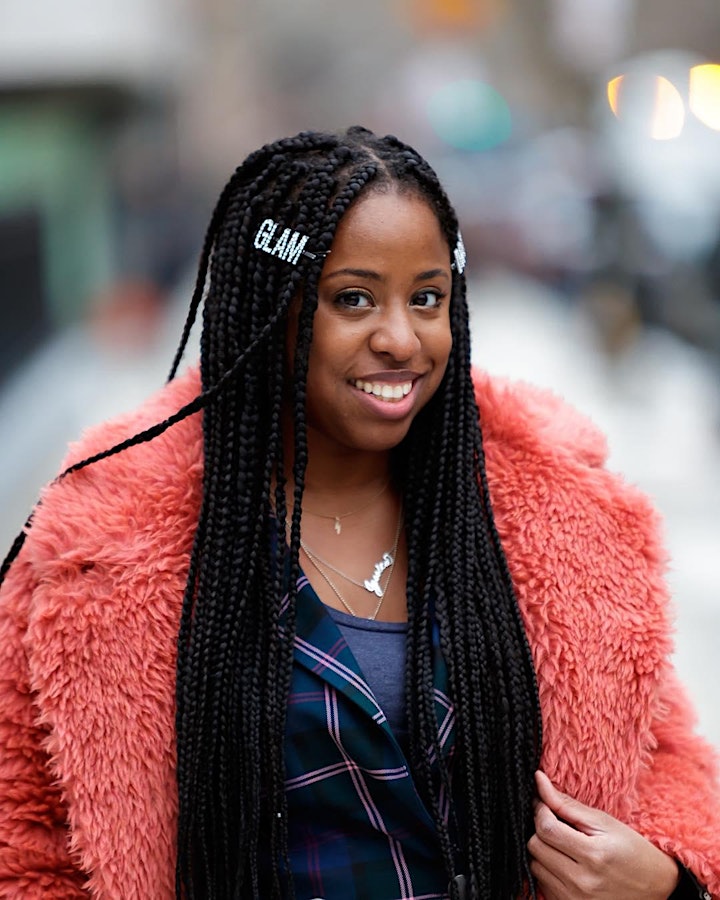 Jessica C. Andrews is the Fashion Director at Popsugar. She was formerly the Fashion Features Editor at Teen Vogue, where she was responsible for some of the title's most viral stories, including her essay on cultural appropriation at Coachella which was one of the most-read articles across Condé Nast the year it was published. Alongside director roles at Refinery29 and Bustle, Jessica has also contributed to ELLE, Vanity Fair, The New York Times, and Essence. A graduate of Columbia University, Jessica hails from South Orange, New Jersey and currently lives in Jersey City.